Since May 2020
Regular IC Ethic Meeting Room events. Visit this page for recordings and more information. Topics covered so far:
Ethical dilemmas related when working for Equality: Diversity and Inclusion (International Museum Day, 18 May 2020)
Illicit Trafficking of Cultural Property (1 June 2020)
The Ethics of Diversity, Equity, Accessibility and Inclusion (DEAI) Work in the Museum Sector (29 July 2020, Meeting Room Special/Webinar)
Who gets to decide in the end? Sponsors and museum professionalism (25 August 2020)
Ethical Challenges when Working on the Return of Heritage from Colonial Collections (8 October 2020)
Intangible Culture and its Interpretation in Museums (16 November 2020)
December 2020
On 12 (13) Devember 2020, the first IC Ethics Annual Conference took place in the form of a half-day virtual colloquium on the topic of "Ethical Challenges of Contemporary Collecting" in collaboration with the On Possible Futures Project / MICA Maryland Institute College of Art and in cooperation with COMCOL – ICOM International Committee for Collecting.
More here: https://www.ic-ethics.museum/conference/

July 2020
On 28 July 2020, IC Ethics held its first Annual Meeting and General Member Assembly online.
June 2020
IC Ethics reached the mark of 50 registered members after only 9 months after its founding – one requirement at the end of the three-years trial period for any newly founded international committees.
May 2020
First cooperation with ICOM ICEE: Two of our board members, Armando Perla and Valeria Pica, took part in the inaugural event of the 2020 ICOM ICEE Webinar Series on May 28 about the Ethical Challenges Faced by Museums and Museum Professionals When Engaging with Migrants.
April 2020
The very first IC Ethics Meeting Room took place on Thursday the 23 rd of April 2020, with more than 50 participants from approximately 20 different countries.
The meeting aimed to test the platform, to collect topics of common interest and to examine which ethical dilemmas ICOM members regard as the most relevant and urgent.
IC Ethics will soon publish a calendar with dates and times for the virtual meetings in the coming months. Each meeting will have a concrete topic, its own moderator and an introductory speech by a professional with specialized knowledge on the issue. All participants will have the possibility to discuss ethical dilemmas related to the chosen topic.
October 2019 – March 2020
In the first few month since the foundation of IC Ethics, we were setting up the general structures of the committee, our communication channels, the member database and much more, and started working on our two main projects for 2020: the IC Ethics Meeting Room series as well as our first annual conference 2020, originally planned to take place in Rio de Janeiro, Brazil.
September 2019
The International Committee on Ethical Dilemmas (IC Ethics) was officially founded in Kyoto/Japan on Tuesday, 3rd of September 2019. At the constitutional meeting the first board was elected for the term 2019-2022:
Chair: Kathrin Pabst (Norway)
Vice-Chair: Søren la Cour Jensen (Denmark)
Board Members: Lidija Nikočević (Croatia), Andrea Kieskamp (Netherlands), Katrin N. Hieke (Germany), Lina G. Tahan (UK/Lebanon), Armando Perla (Sweden/Canada), Lis-Mari Hjortfors (Norway), Valeria Pica (Italy)
Observer: Per Bjørn Rekdal (Norway)
Per Bjørn Rekdal was elected Honorary Member of ICOM by the ICOM General Assembly 2019 in Kyoto/Japan and could thus not be elected to the board. He therefore was asked to act as observer.
Read more about our current board here.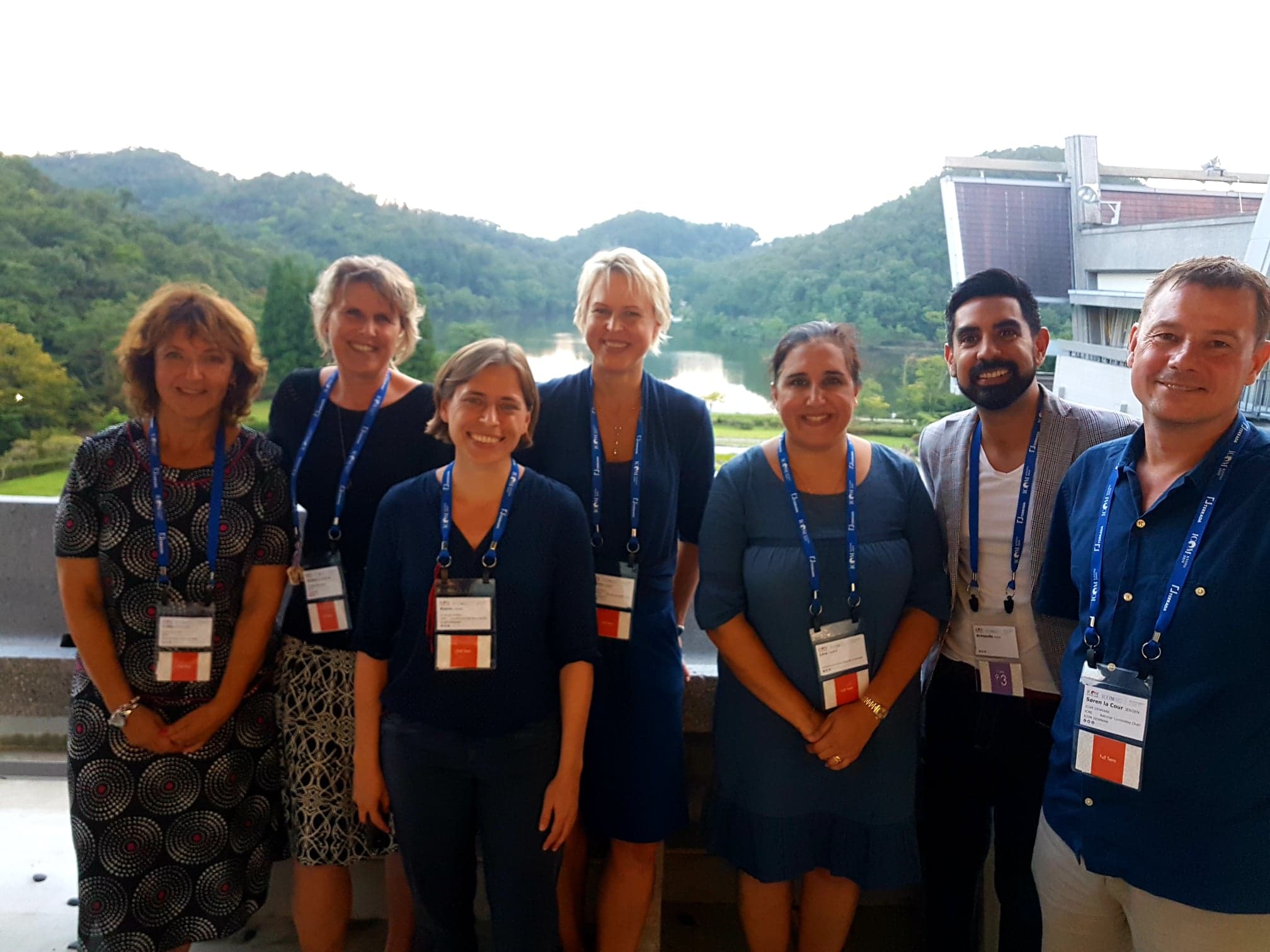 July 2019
After having received 171 Letters of Support from museum professionals from 38 different countries on four continents, plus supporting statements from five National Committees, a formal application for founding the committee was submitted to ICOM's secretariat in February 2019. The ICOM Executive Board approved the application on the 21st of July 2019, with a trial period of 3 years.
September 2017
A working group consisting of Per Bjørn Rekdal, Kathrin Pabst (ICOM Norway) and Søren la Cour Jensen (ICOM Denmark) presented first drafts at the ICOM International Conference "Difficult Issues" in Helsingborg in September 2017 .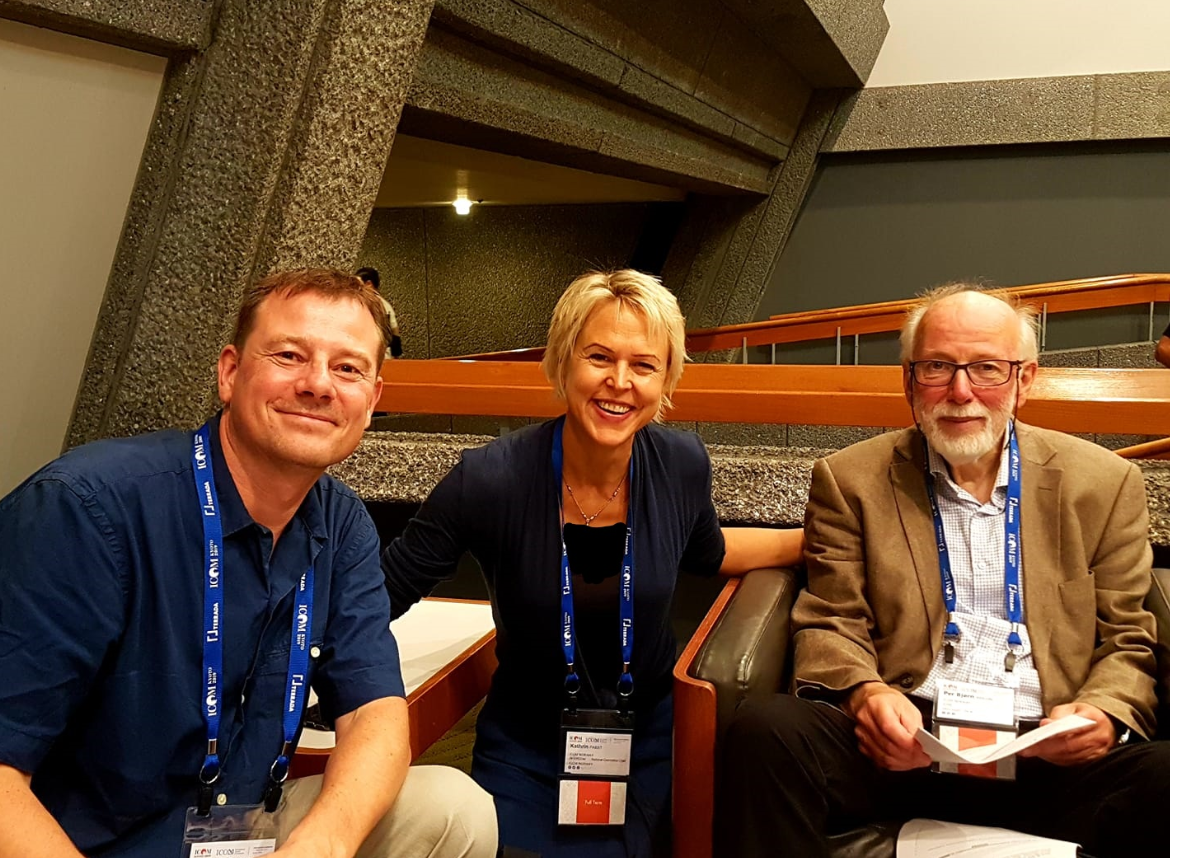 April 2017
The initiative for a new ICOM International Committee on Ethical Dilemmas startet in April 2017, based on an idea of Per Bjørn Rekdal (Norway).