The Board of IC ETHICS manages the committee's objectives and reports to the governing bodies of ICOM. The Board is elected for a period of three years.
Current Board (2023-2025)
Dr. Lina G. Tahan, Chair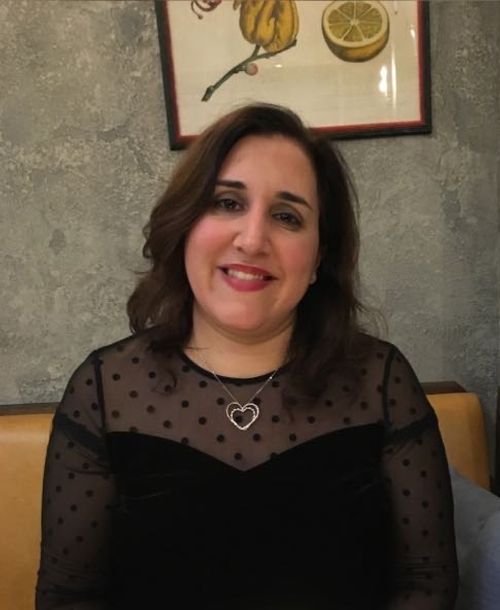 Lina G. Tahan has completed a Ph.D. in archaeology and museum studies from the University of Cambridge, United Kingdom. She is currently an affiliated scholar at the department of Archaeology, University of Cambridge and until recently a University Lecturer at the Department of Archaeology at the Lebanese University. Her research and teaching interests relate to: (1) the representation issues within Middle Eastern museums collections, exhibitions and visitors; (2) the history of collections and museum development in Lebanon within the political context; (3) the definition of heritage in Lebanon and how this links to identity formation and the creation of a sense of place; (4) the role of museums in fostering understanding in divided societies. She is an active member of the International Council of Museums (ICOM) and a board member of the International Committee for Ethical Dilemmas. She is mainly working for promoting museums in the Arab World.
Dr. Lidija Nikočević, Vice Chair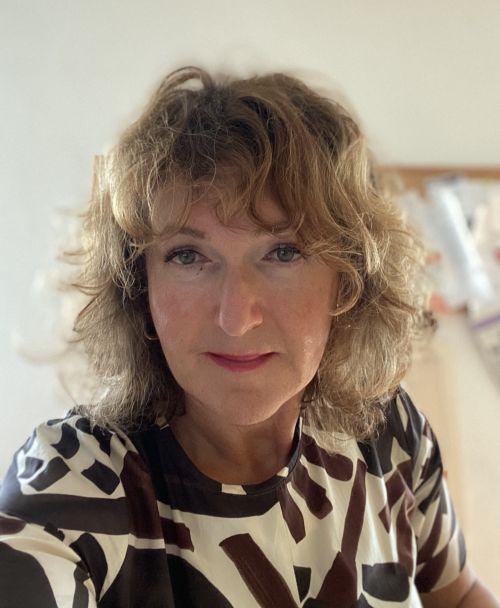 Dr. Lidija Nikočević is a Croatian ethnologist. She started her career as a conservator in the Directorate for the Protection of Cultural Heritage, and has been Director of the Ethnographic Museum of Istria for the past twenty-three years. Besides material culture, her primary focus has been on intangible culture, especially in the context of contemporary society, along with related ethical issues. Other fields of research have included the anthropology of borders and Istrian emigration.

Dr. Nikočević is actively engaged at national and international levels in professional museum and anthropological associations and committees. She was the Chair of ICOM Croatia and currently she serves on the Advisory Committee for Intangible Cultural Heritage of the Croatian Ministry of Culture.
Andrea Kieskamp, Secretary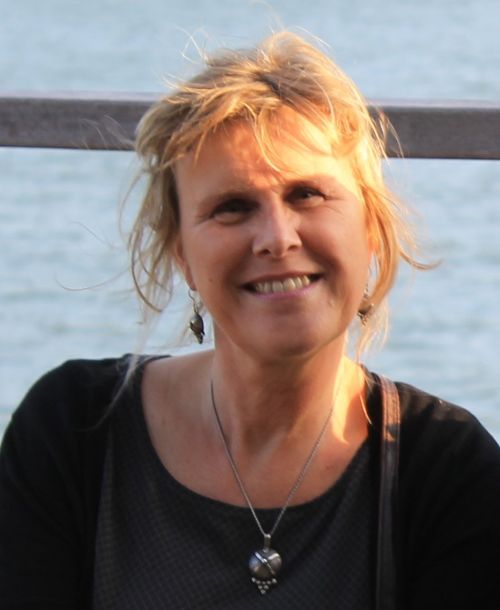 Andrea Kieskamp works as an independent exhibition manager, concept developer, educator and researcher for museums and archives in the Netherlands. She graduated in historical literature of the Netherlands (cum laude) at the University of Amsterdam. As a board member of ICOM Netherlands (2007-2013) she produced the book Sense and Sensitivity. The Dutch and
Delicate Heritage Issues. From 2015-2017 she was secretary of the Code of
Ethics Committee for Museums at the Museums Association. In 2022 she became
president of Blue Shield Netherlands. Andrea is supervising fourth-year students
at the Reinwardt Academy (bachelor Cultural Heritage), part of the Amsterdam
University of the Arts. This fall her book on the protection of museums, archives,
libraries and monuments in the Netherlands in the Second World War (the Art Protection Inspectorate 1939-1946) will be published, with contributions from the
Rijksmuseum, the Dutch Open Air Museum and the Section Cultural Affairs and
Information (CAI) of the Dutch Armed Forces.
Dr. Valeria Pica, Treasurer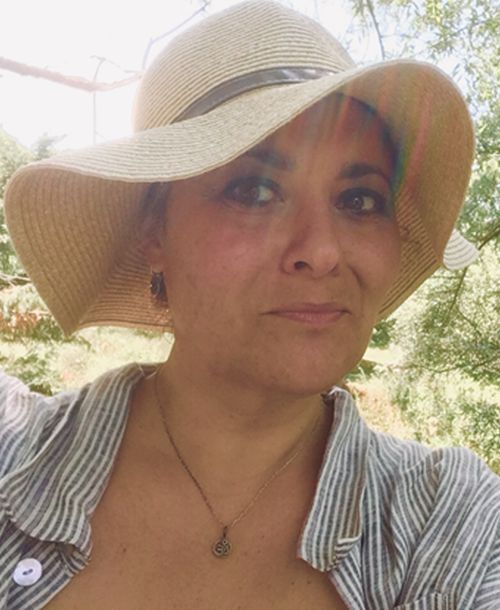 Dr. Valeria Pica is an Italian museologist and researcher. She graduated at the University of Naples and furthered her studies in Paris, Rome, and Copenhagen. She was awarded a Ph.D. in Museology at the University of Malta researching museum identity and collective memory.

She has been working since 2001 in museums and cultural institutions as an educator devoting a special focus on social and historical connections of cultural heritage. In 2017 she moved to the Abruzzi Region to develop culture-based projects for the revitalization of small centres after natural hazards; she has engaged a deep reflection on memory and time of change as keys to interpret the present and recover the collective history meant a cornerstone for the making of a heritage community. As a Post Doc Research Fellow at the GSSI in L'Aquila, she is researching on sociology of culture working on a new taxonomy for cultural and creative economies.
Dr. Lucia Patrizio Gunning, Board Member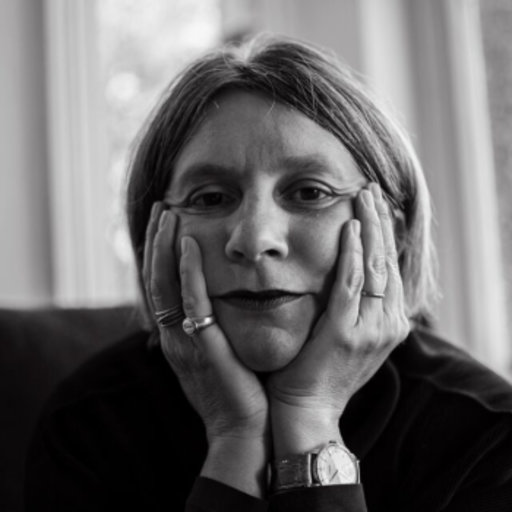 Lucia Patrizio Gunning is a Lecturer (Teaching) at the History Department, University College London, United Kingdom. She is a modern historian specialising in cultural and diplomatic history and on the relationship between museums, cultural heritage, disaster and recovery. Following the devastating 2009 earthquake in her home city of L'Aquila, Lucia has worked to effect change in approaches to reconstruction and disaster preparedness in Europe and Japan. In 2010–2014 Lucia initiated participative projects with Google and the University of L'Aquila to reconnect the city's dispersed population with its cultural heritage and architecture. The projects L'Aquila 3D, Come Facciamo and Noi L'Aquila were recognised as exemplary by Unesco in their #Unite4heritage campaign.
Dr. Suse Anderson, Board Member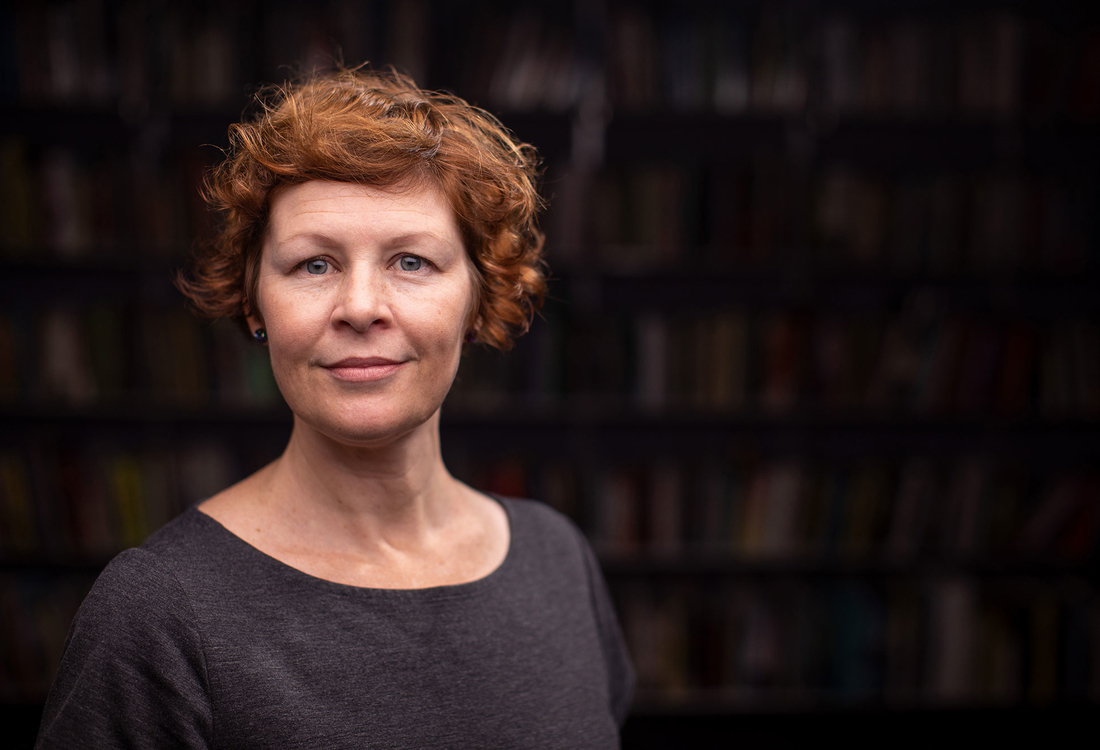 Suse Anderson (she/hers) is Program Head of the Museum Studies Program at George Washington University, and host of Museopunks – the podcast for the progressive museum. For more than a decade, her work focused on the intersection of museums and technology, culminating in the 2020 publication of The Digital Future of Museums: Conversations and Provocations, co-authored with Dr. Keir Winesmith. More recently, Anderson has become concerned with investigating contemporary ethical dilemmas confronting the field.

She holds a PhD and a BFA(Hons), both from The University of Newcastle, Australia, and a BArts from Charles Sturt University, Australia. Since moving to Baltimore in 2014, Anderson has fallen in love with the city she now calls home. You should visit her there.
---
Past Members
Dr. Kathrin Pabst, Chair (2019-2022)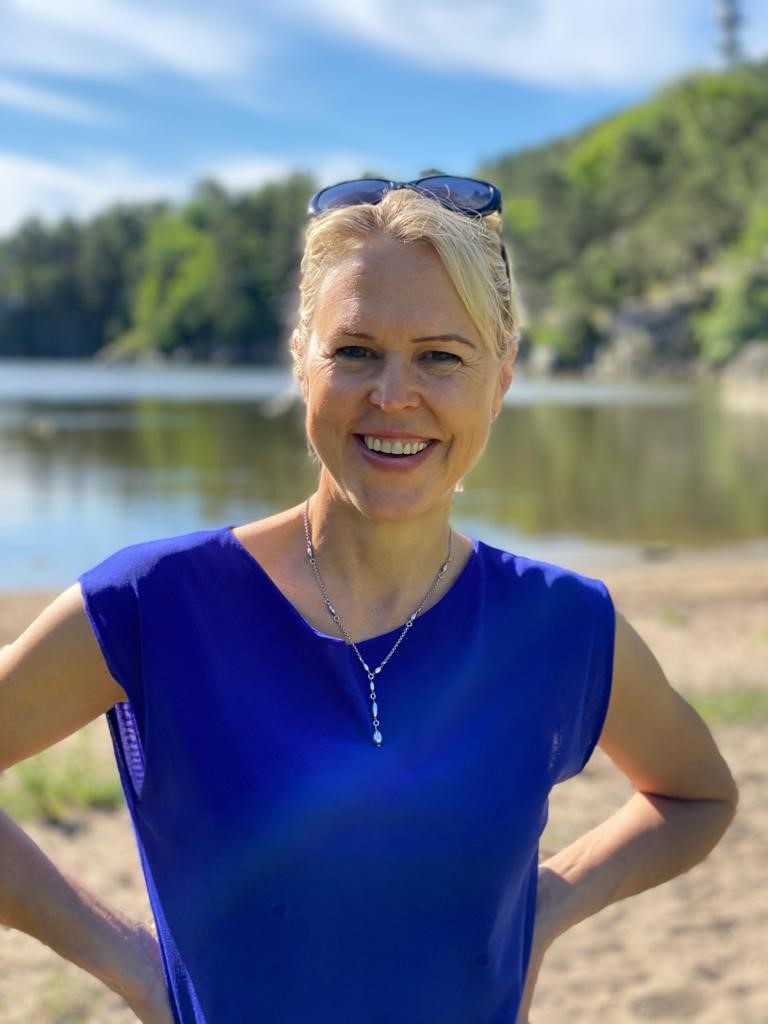 Dr. Kathrin Pabst is a German ethnologist, researcher, author and speaker, who is currently working as Project Leader for the international large-scale cooperation project "Identity on the Line" at the Vest-Agder Museum in Kristiansand, Norway. She has broad experience in both practical and theoretical sides of working with challenging, sensitive or taboo-related subjects and holds a Ph.D. in professional ethics. Her doctoral dissertation focused on moral challenges museum employees might face when working with sensitive or challenging topics involving external cooperation.
She is a member and former Chair of ICOM Norway, and in charge of an on-going project about the concretization of ICOMs Code of Ethics for Norwegian museums.
Søren la Cour Jensen, Vice Chair (2019-2022)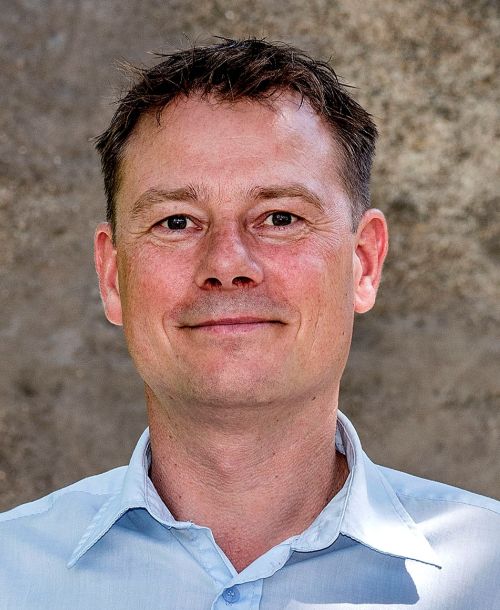 Søren la Cour Jensen is the chair of ICOM Denmark and has been a member of the Disaster Risk Management Committee (2013-2019) and the Working Group for International Committees (2017-2019). He is senior curator and head of The House of Knud Rasmussen and Archives. His main focus is the history of the Danish Arctic Researcher and ethnologist Knud Rasmussen, his life and work, and the Greenlandic-Danish coexistence in the past, present and future. He has a Master's degree in history and religious science and holds a Diploma in Museum Management. He is the chair of Blue Shield Denmark.
Armando Perla, Board Member (2019-2022)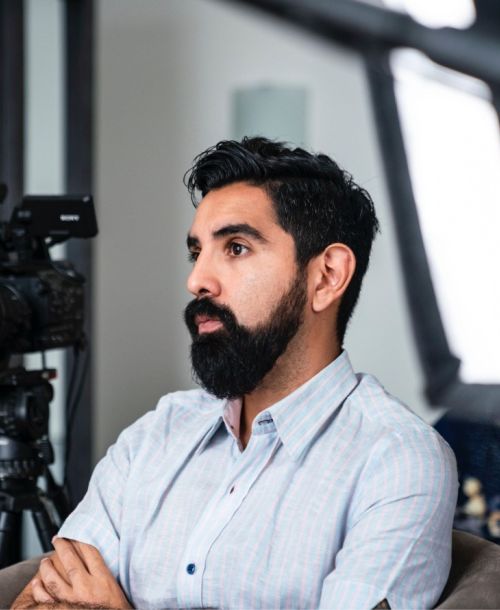 Armando Perla is a scholar, a museum consultant and independent curator collaborating with museums, cultural institutions, and communities on issues of human rights and social inclusion in Canada and abroad. He is an Assistant Professor on Decolonization and Race in Museums and Heritage (Teaching Stream) with the Master of Museum Studies, Faculty of Information at the University of Toronto. He is a board member both at the Canadian Museums Association and at the International Council of Museums' (ICOM) International Committee on Ethical Dilemmas (IC-Ethics). 

Perla was part of the founding teams of the Canadian Museum for Human Rights and the Swedish Museum of Migration and Democracy. Since 2020, he has been an International Advisor on Museums, Human Rights and Social Inclusion for the City of Medellin, Colombia. Perla was also an adjunct professor both at the faculty of law at the University of Manitoba and in the Global College at the University of Winnipeg. He holds a Bachelor of Laws from l'Université Laval in Canada and a Master of Laws in International Human Rights Law from Lund University and the Raoul Wallenberg Institute of Human Rights and Humanitarian Law in Sweden.

Prior to working in the museum sector, Perla held several roles in human rights organizations in North America, Latin America, and Europe. He is currently pursuing a doctorate in Art History and Museology at the University of Montreal.
Lis-Mari Hjortfors, Board Member (2019-2022)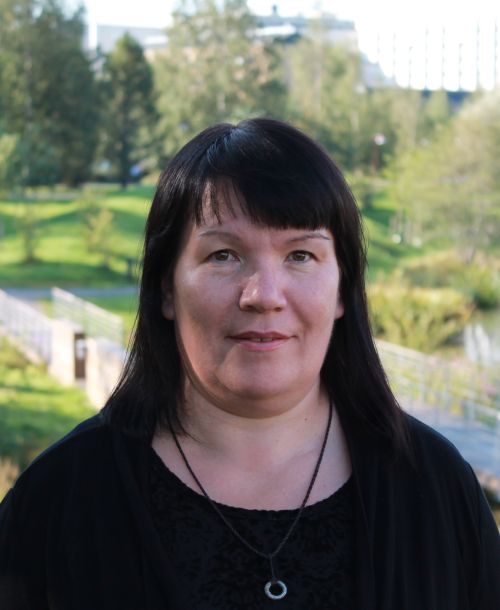 Lis-Mari Hjortfors is a lulesami ethnologist and researcher. She also is an author and speaker. She works at the lulesami museum Árran in Drag, Norway. She works with documentation and interviews at Árran museum. She has worked with documentation projects and exhibitions for a couple of years and a lot of the projects have been about difficult issues about sensitive/taboo subjects. Lis-Mari now works on her doctoral dissertation about Laestadianism and identity in lulesami area in Sweden and Norway. She has a long experience in ethical questions in museums. She is a board member of the ICOM IC-Ethics committee and also a board member in the ethical advice board of the Sámi Parlament in Sweden.
Dr. Katrin N. Hieke, Board Member (2019-2020)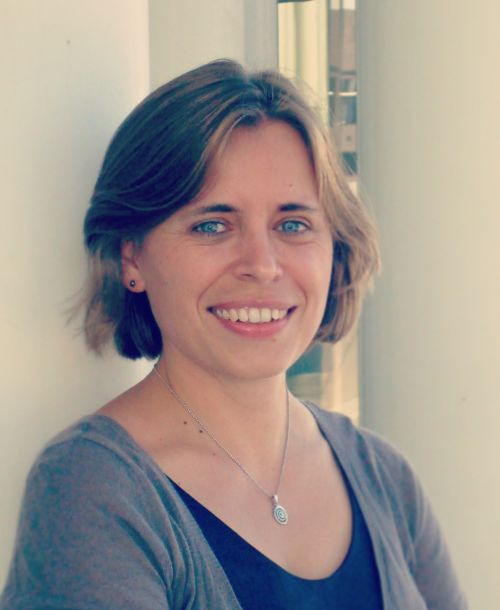 Katrin Hieke is an independent museum professional and cultural manager. She works for a vast array of projects, from curating exhibitions with local communities to creating and running regional and international museum networks. She is member of the Committee on Education of the German Cultural Council. From 2014 to 2019, she was board member of ICOM Germany and chair of the editorial board of the ICOM International Conference "Difficult Issues" in Helsingborg (Sweden) in 2017, where the idea of creating an International Committee on Ethical Dilemmas was presented and discussed for the first time.
Per Bjørn Rekdal, Observer (Fall 2019- Spring 2020)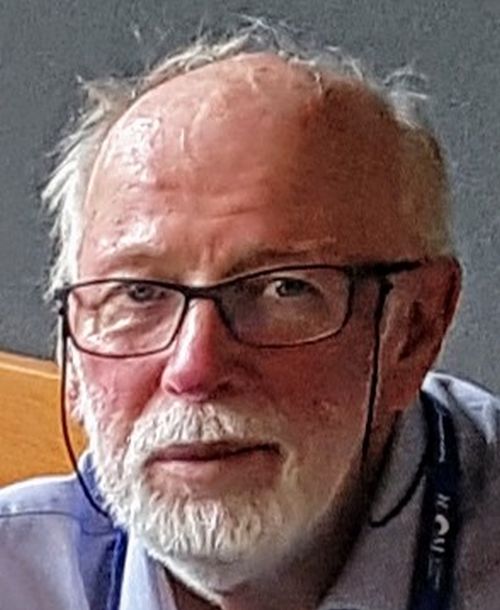 Per Bjørn Rekdal has a research degree in anthropology from the University of Oslo. Rekdal has done research, exhibited and published on topics like stereotypes and tourism in Africa, the aesthetics of war, museums and cultural diversity, museums and difficult issues. He is presently emeritus at the Museum of Cultural History, University of Oslo. Among past positions is director of the Museum of Ethnography, University of Oslo. In ICOM he has among other been chair of ICOM Norway, chair of ICME, member of the ICOM Executive Board and chair of the Working Group on Governance. In 2019 he was elected honorary member of ICOM. ​Since 2020 he is member of ETHCOM as well as the International Committees Working Group.
Ivalo Katrine Birthe Foget Olsvig – SoMe manager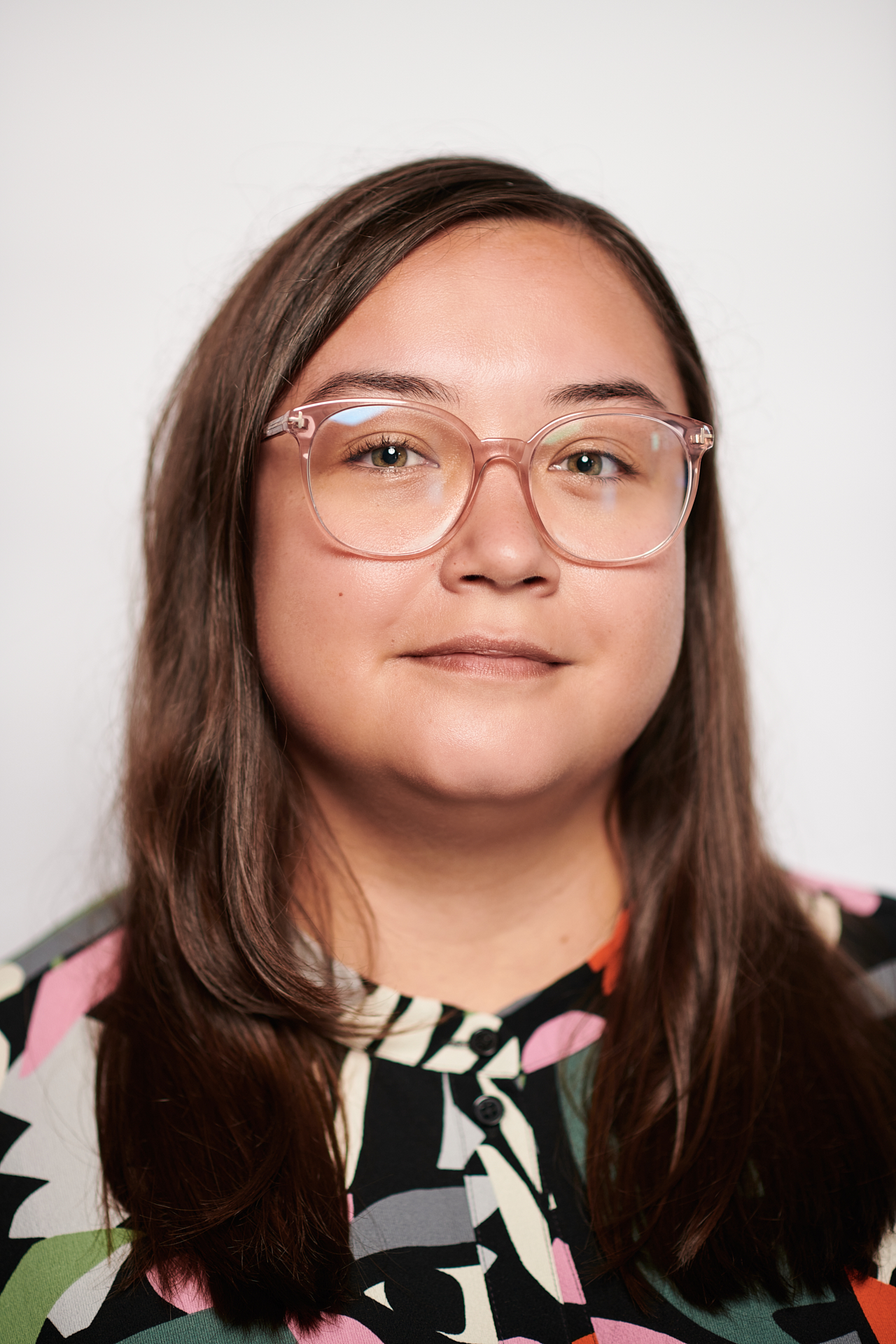 Ivalo Olsvig holds a Master of Arts (MA) in Greenlandic & Arctic Studies with specialization in Museology from The University of Copenhagen. Ivalo works with culture and communication in the North Atlantic House in Odense – focusing on culture from Greenland, the Faroe Islands and Iceland. Ivalo also works as a consultant and public speaker in her own company Ivalo Olsvig.

Ivalo was previously employed at The National Museum of Denmark, The Brumleby Museum , The Natural History Museum of Denmark, and was a curator at The House of Knud Rasmussen and employed on the EU project Identity on the Line, supported by the EU-program Creative Europe. In addition, Ivalo Olsvig is on the support committee and SoMe-Manager for The Greenland Christmas Seal, and she is the SoMe-Manager for ICOM Ethics.
---
Photos: private, if not stated otherwise